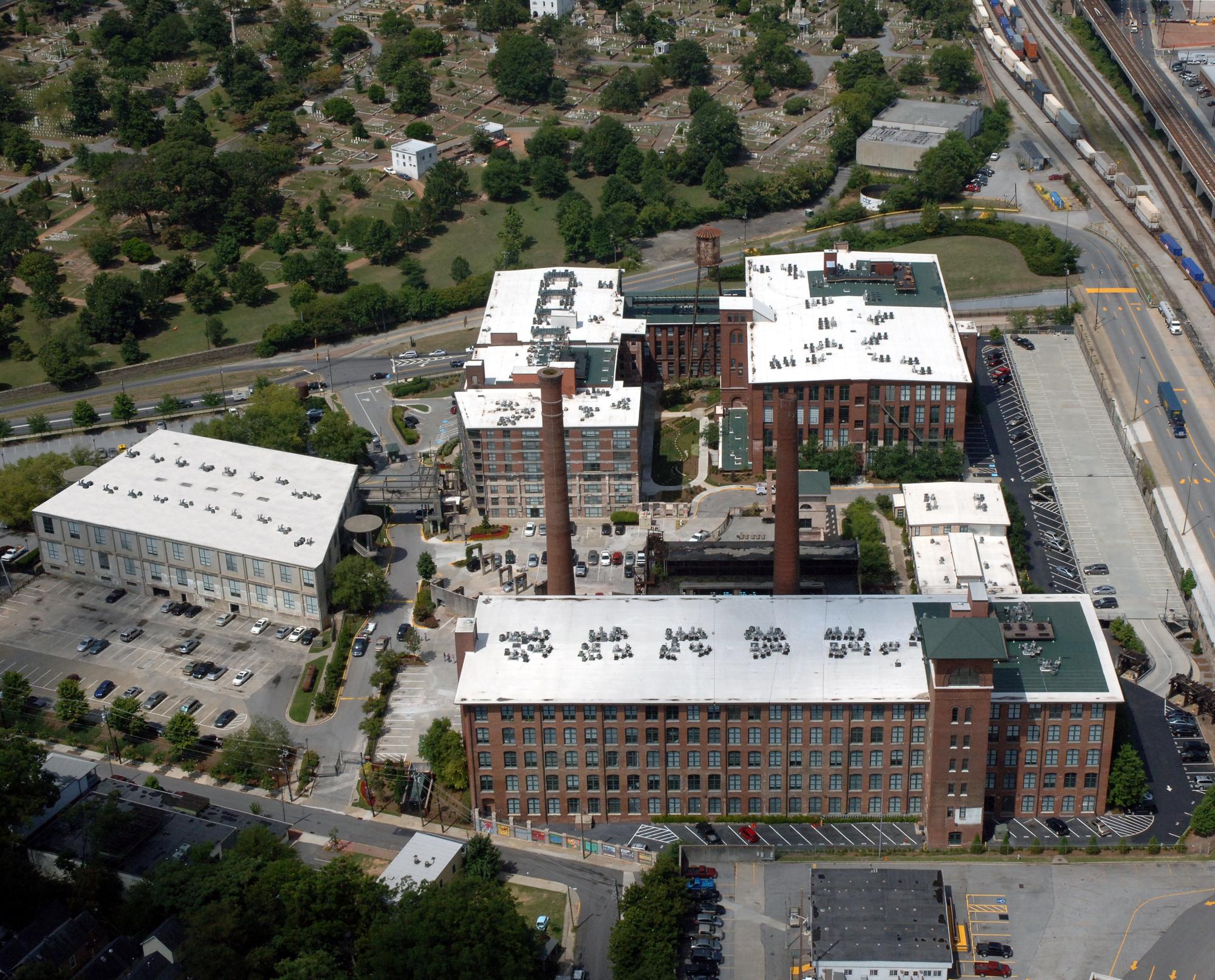 An EF-2 tornado that raced through downtown Atlanta destroyed numerous homes and portions of the Fulton Cotton Mill Lofts residential complex. T.L. Gowin & Company, Inc. had previously worked on roofing maintenance for the Cotton Mill Lofts and arranged to be on site immediately to start the rebuilding process. First, temporary roofs were installed to prevent further water damage. As the old roofing membrane was removed, it was brought to a facility where it could be recycled into new roofing membrane. Working together with other contractors as a team, the project was able to run smoothly.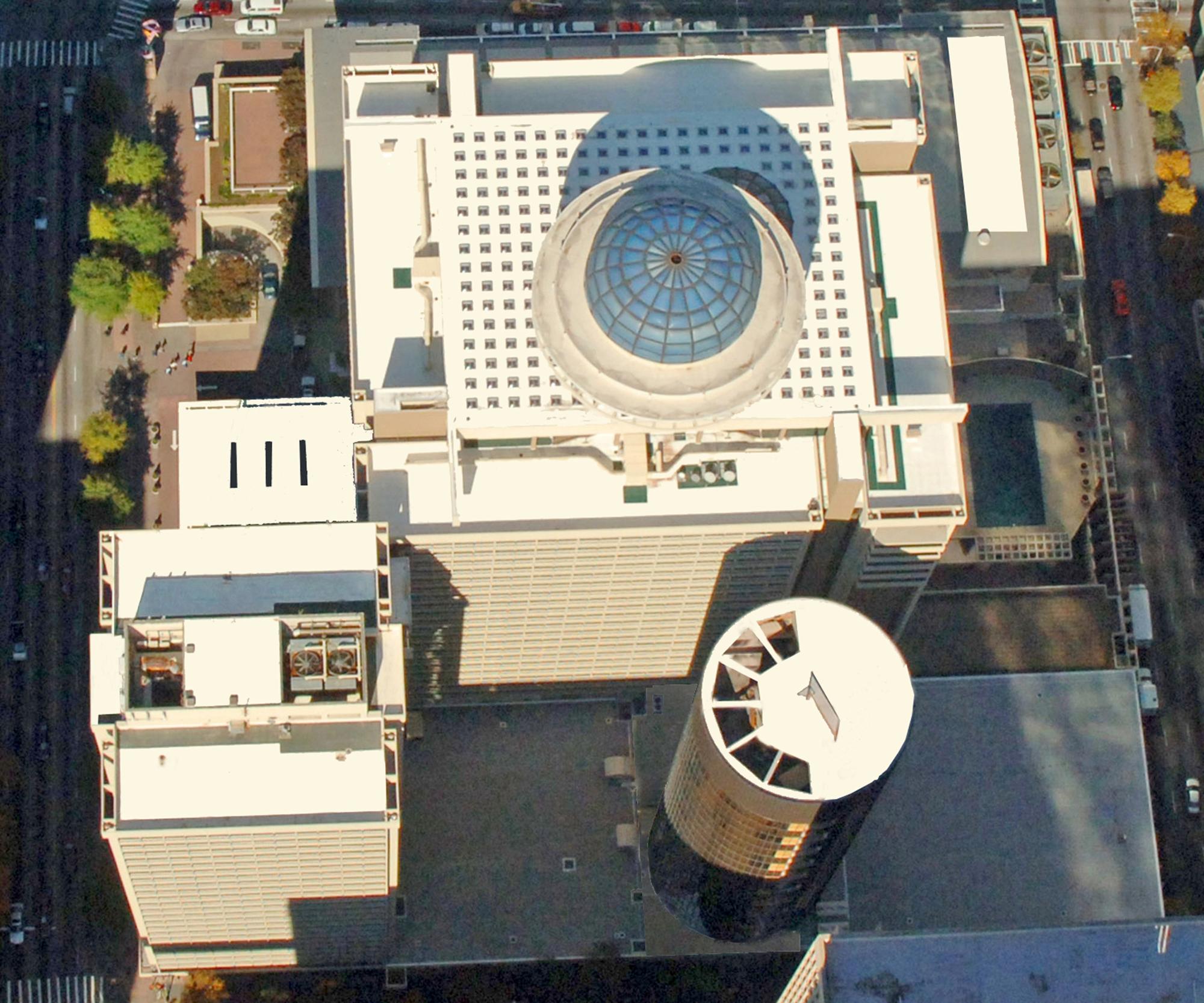 This project was a roof replacement of high-rise hotel in the center of downtown Atlanta requiring special consideration as the hotel was open during the project. Project consisted of tear-off of existing roof system and installation of the new PVC roofing system.
The unique design of the Mercedes Benz Visitor Center in Alabama provided an interesting project. Tore off existing roof and installed a Sarnafil decor roof.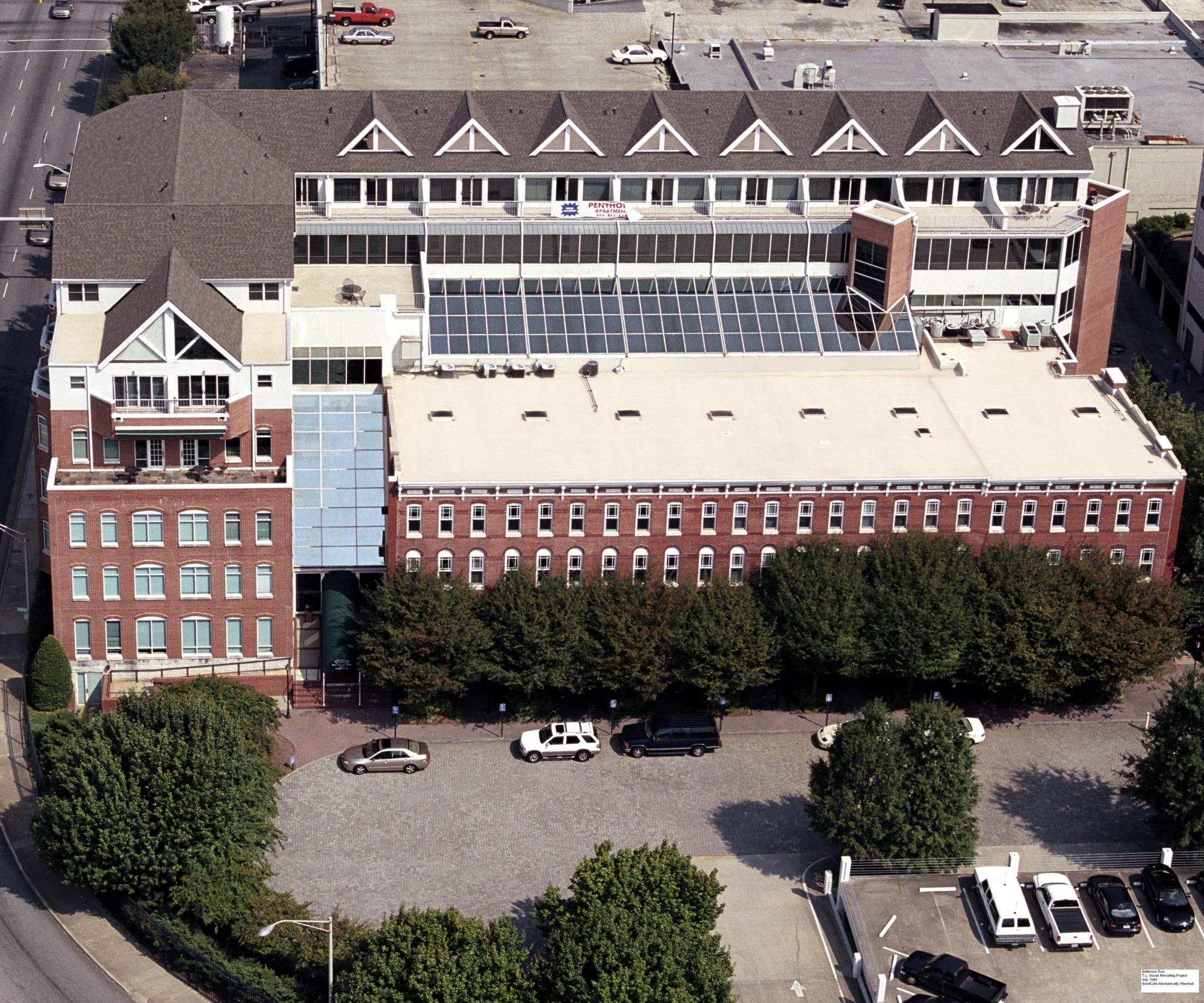 Luxury apartments and office space in the heart of downtown Atlanta. Tore off existing roofing down to the deck and replaced with new PVC roofing system.
MERCEDES BENZ VISITOR CENTER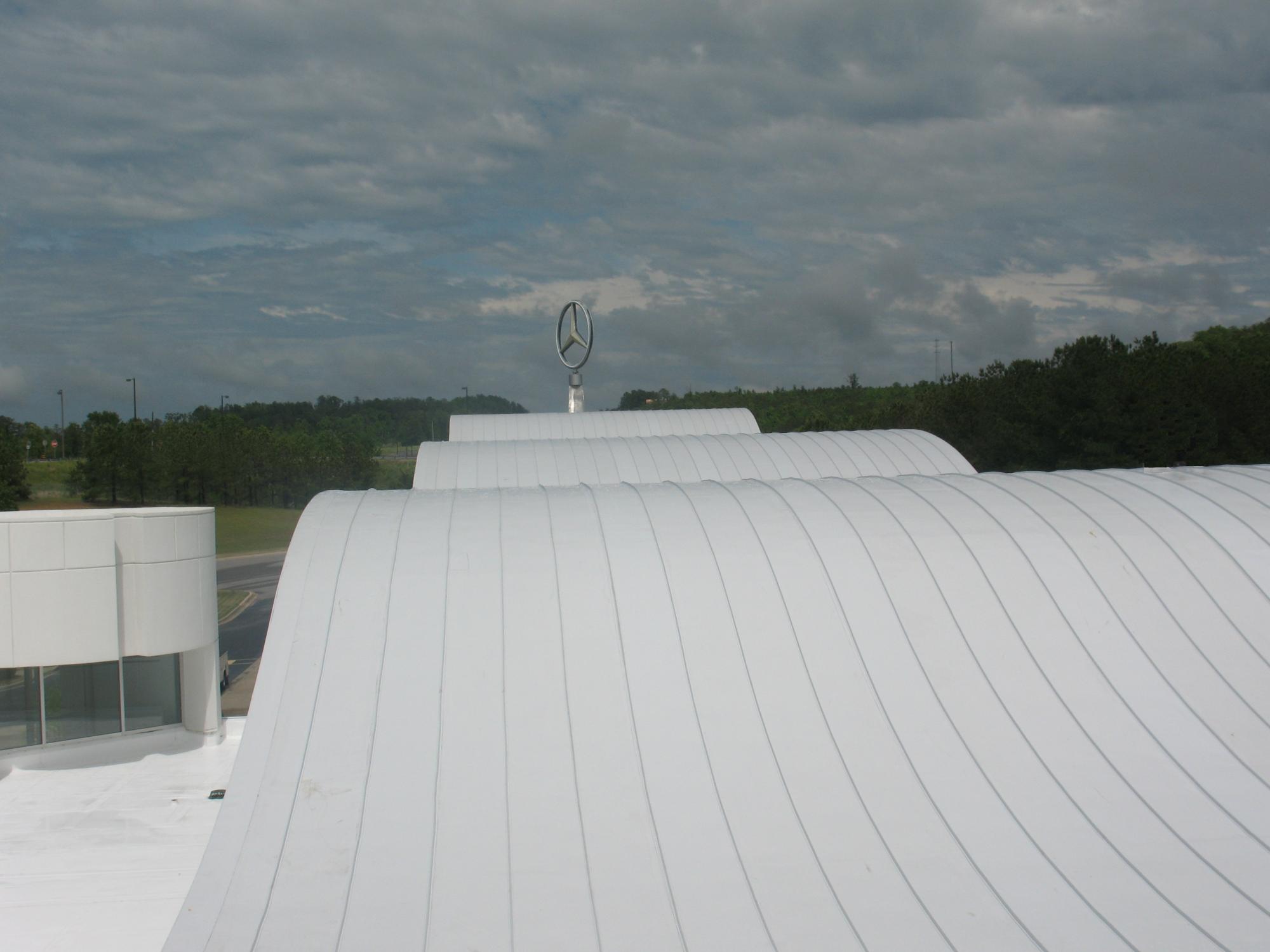 An old cotton mill, renovated as apartment lofts required a roof replacement. The project included tearing off the existing roofing system and installing a new Sarnafil mechanically attached roof.
One of several cola bottling distribution center projects throughout Georgia and Florida.
High rise office complex in a busy, metropolitan area.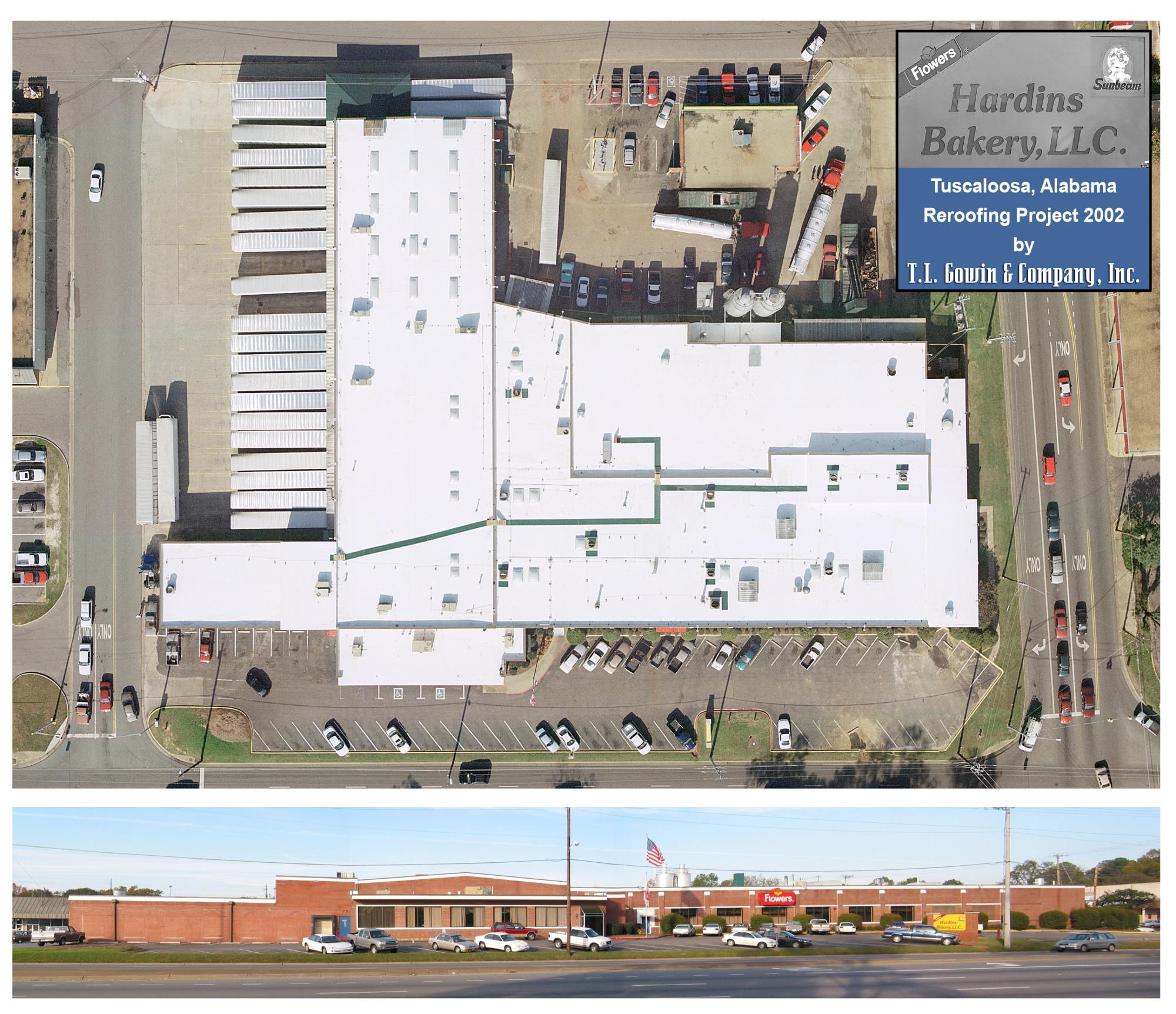 Bakery reroofing project in Alabama requiring interior protection so production line was still able to operate during the project.